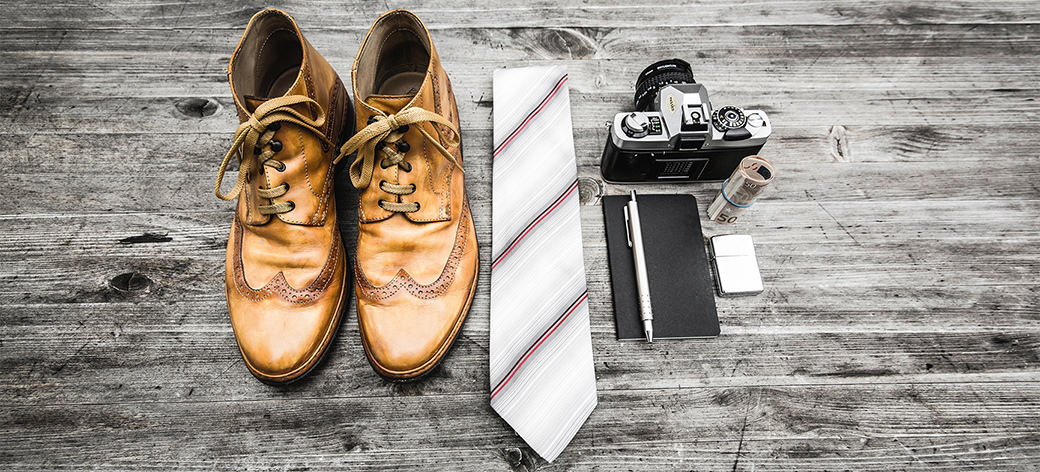 Derby shoes are a type of casual brogue footwear, and an alternative to a smart model. Designed as men's shoes, today even women love to wear them.
Derby Shoes: what are they?
Derby shoes were born in the 1800s in Ireland and Scotland, and are also known as blücher. They actually take their name from Prussian general Gebhard Leberecht von Blücher, who wanted them for his army. Later, all the European armies wore them until they became fashionable as "sports shoes" for men.
This model of footwear is often confused with the "oxford" type, and its down to a simple detail: the lacing. If when removing the laces, you can you slide your finger from the start of the brogue shoe tongue leaving holes at the sides, to the tip of the shoe without any obstacles, then you are holding derby shoes. This is due to the open fastening. What makes this model less smart than the oxford shoes, is the open lacing which allows greater width that favours the fit, but also reveals a larger section of the sock.

Designed as men's shoes, over the course of time they have started to appear in women's wardrobes. This is all thanks to the 1900s, and value of style icons like Greta Garbo and Lauren Bacall – real ambassadors of this model, with a strong and decisive character.
Derby shoes: eight good reasons why you should wear them
1. Brogue derby shoes, being both casual and smart, may very well soften a refined outfit if you prefer a style thats not too formal;
2. For women, derby shoes are a great alternative to the heel for a work look, or for an evening with friends at a club;
3. They are practical and comfortable, simple but with a touch of elegance;
4. Derby shoes have no season: they can be worn both in winter and summer;
5. It is much easier to find derby shoes in a variety of colours, than classic lace-up shoes.
6. Men's derby shoes can be worn with a suit or a pair of jeans, thus allowing you to pair them with every garment;
7. They are often handmade footwear for women/men, made using high quality materials and therefore tend to last longer over time;
8. Women's derby shoes can be perfectly matched with a pair of trousers (whether smart, or a pair of jeans), a dress or skirt.
Derby shoes: the more androgynous fashion choice
In recent years, a trend that is becoming increasingly popular in the collections of designers is the androgynous style. It is a mood that began to take shape a few years ago, starting off with just a few accessories, then with entire collections of clothes and shoes.
The androgynous style is a very unique way of dressing, which perfectly combines the traditional elements of menswear with those of ladieswear, mixed and placed into a single look. The imagination of designers is no longer restrained by the rigor of creations that can be just for him or her, but end with the indulgence of androgynous garments, which have unisex characteristics.
In other words, clothing and accessories usually associated with the female gender and the typical workwear garments, are combined with menswear. The result is a vestimentary drink with a mild aftertaste, where opposites are withdrawn in response to a single diktat: to make women and men all the same. Missing any reference to a classic and traditional style, the connotations of gender disappeared, these leaders have shot down limits and specifics, becoming gender-free.
And the shoe that best manages to embody this style, is undoubtedly the derby shoe. The androgynous way of dressing, in fact, revolves around the concept of "it is a man or a woman?": In fact, this elegant model of shoe is produced regardless of the gender of who buys it, only one thing distinguishes the shoe between being for men or women: the size, because men's sizes are different to women's.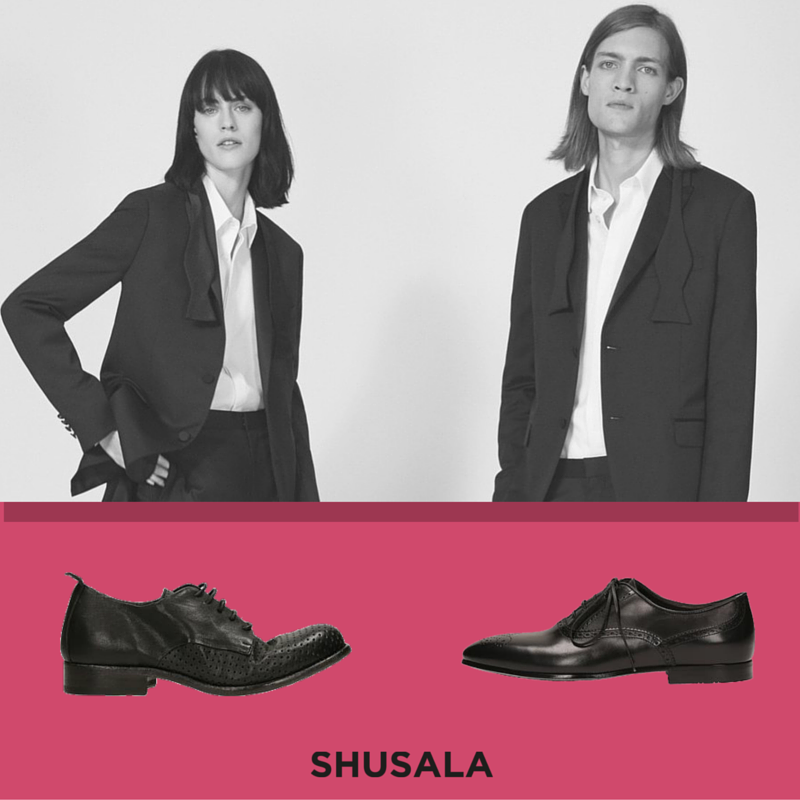 It is no longer just women who experiment with the clothes in her husband's wardrobe, and men's derby shoes; he too decides to be daring and go further with unique colours and shades. Now, men are more knowledgeable about what they wear, both about the quality of the materials, as well as researching details, and modern styles. Their way of dressing is changing: by being exclusively practical, and therefore linked to the one need of covering oneself, and a real, true way to communicate who they are, and their personality. And that's the beauty of fashion. No matter whether it is for him or for her. It's about anyone, and fashion.
The shoe itself can take on a different style depending on whether it is worn by men or women, which is what stimulates designers. So thanks to this kind of shoe, you can indulge in outfits even if this style prefers neutral colours like black, brown or blue. Loose clothing with no contours, nothing that can hint at a shape, in order to conceal what everyone is hiding under those clothes. Everything is always accompanied by the androgynous shoes par excellence: the derby shoe.